Visa® Gift Cards...A safer way to shop online
Are you looking for a perfect gift for that hard to buy for person? Our Visa Gift Cards can make that perfect gift!
VISA Gift Cards are available for as little as $10.00, or as much as $1,000.00.
Stop by any one of our branches for more details, or to purchase your gift card today!
Gift Card activation fee: Members $4.00 - Non-Member $6.00.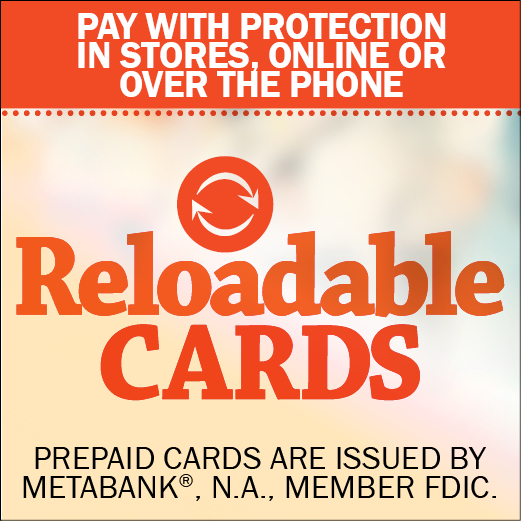 Reloadable Visa® Gift Cards
Reloadable Visa Gift Cards are a perfect alternative to keep your accounts safe when shopping online, since it is not linked to your Family First CU accounts.
You can use multiple cards, one for each family member.
They are easy to use and can be reloaded in branch, online, or by setting up direct deposit to your card.
Stop in and buy your reloadable card today!
Reloadable Card activation fee: Members $7.95 - Non-Members $9.50, Reload fee $4.95.
Do you have questions about your Gift or Reloadable Cards? Visit Gift & Reloadable FAQ
To register your Gift or Reloadable Card, check your balance or view your transaction history, visit My Prepaid Balance or call 1.866.496.6183.