Thank you for joining us at our 84th Annual Meeting! Please stay tuned for images of our wondeful evening and election results. Review our 84th Annual Meeting Report

here.
We have partnered with CU Ballot to facilitate our virtual 2023 voting.
Online voting is open March 6th - March 17, 2023 at 11:59 pm. Vote here! You will use your last name, last four digits of your social security number and birth date to login for voting.
Meeting Date: March 18, 2023, 5:00 pm at Horizon's Conference Center
To request a ballot to be mailed to you call 1.855.960.4356. Ballots will need to be returned by mail to CU Ballot with the postage-paid return envelope for tabulation prior to March 17, 2023. Please request ballot in a timely manner to allow for mail delivery and return. Votes received after March 17, 2023 will be void or any ballots returned to the credit union office.
*Members 18 years and younger and joint account owners are not eligible to vote.
Please review our candidate biographies for our open Family First Official Family Board Positions.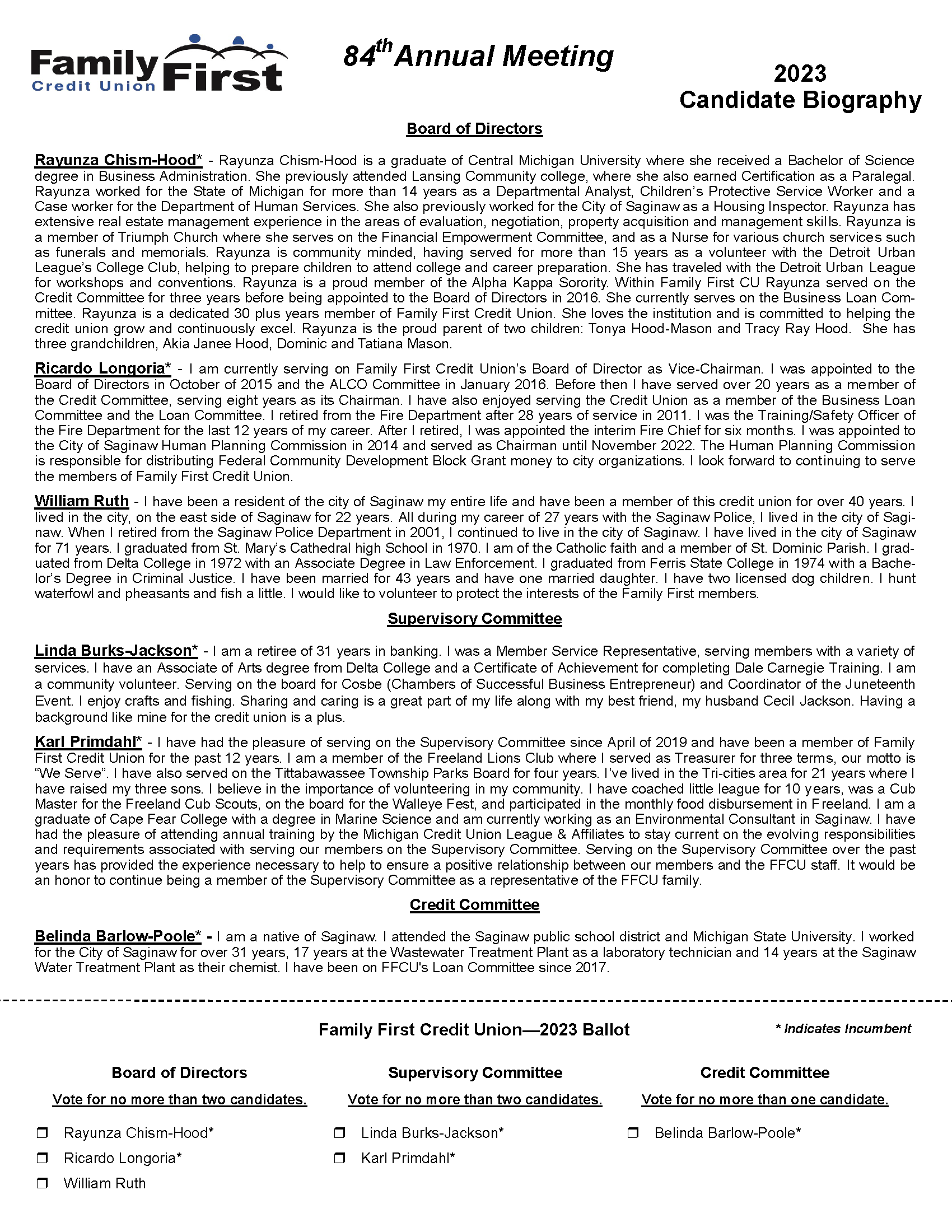 84th Annual Meeting
Our Annual Meeting is set for Saturday, March 18, 2023 at Horizon's Conference Center at 4:30PM, Meeting is to start at 5:00PM and Dinner at 6:00pm.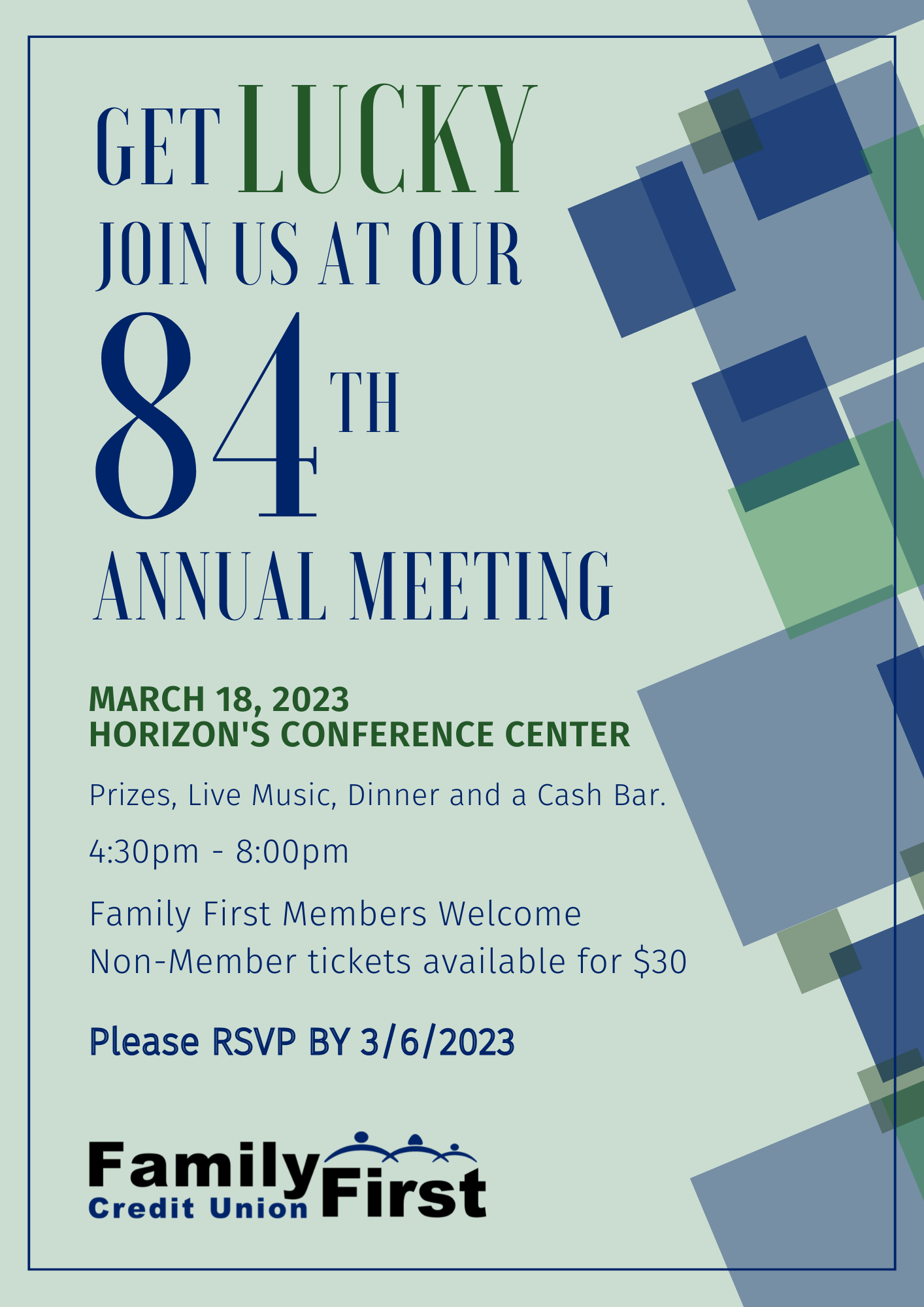 Doors open at 4:30pm, Meeting begins at 5:00pm and Dinner at 6:00pm. Please join us for a night of music, food, prizes and good company!
Please note - your RSVP must have been received by 3/14/2023. We look forward to seeing you there!